How a village grandmother became a YouTube sensation in India
3 min read
(CNN)It has become a common phenomenon in the digital age: undiscovered talent finds fame online. But this tech-centric, rags-to-riches story isn't quite the same, because Gangavva Milkuri is not your typical YouTube star.The grandmother of eight — who doesn't know her real age, because there's no record of her birth — hails from the small village of Lambadipally in Telangana, a state in southern India. She's the star of My Village Show, a YouTube channel with 1.5 million subscribers — and counting.The channel was started in 2012 by her son-in-law Srikanth Sriram, a filmmaker. A team of nine, including writers, editors and camerapeople, create comedic sketches about village culture and rural family life.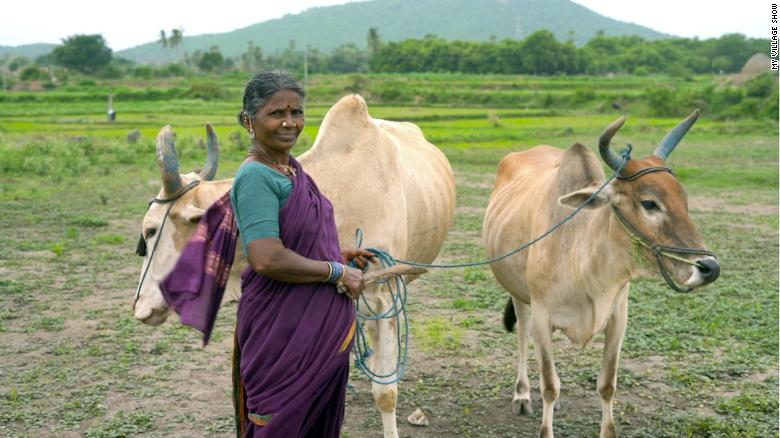 Before becoming a YouTube star, Gangavva says her life wasn't easy: she had no formal education and left school in first grade. She did farm work and rolled cigarettes to support her family. "My husband was an alcoholic," she says. "I had to pick up all the hard work and provide for my two daughters and my son."Her life was transformed when she became more involved with My Village Show.The channel's popularity mirrors a broader trend. YouTube has seen "tremendous growth" in India, and has more than 265 million monthly active users, says Tu Nguyen, YouTube's Asia Pacific spokesperson."It's a platform for creators of all different language backgrounds to find an audience and succeed," she says.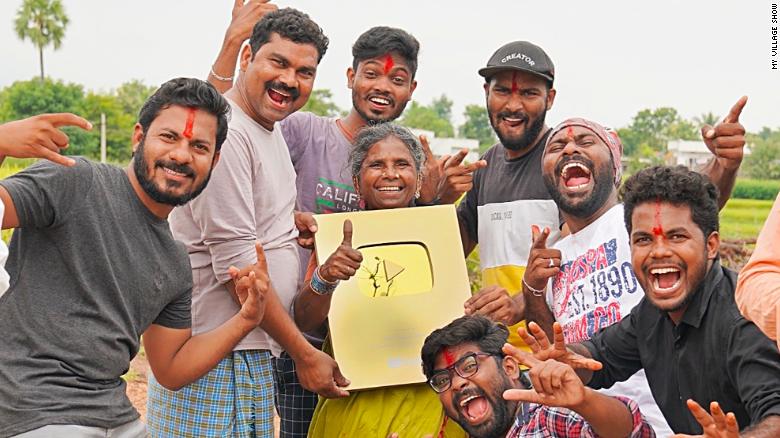 She attributes the channel's success, in part, to its use of Telugu, the official language of Telangana and Gangavva's mother tongue. Interest in regional language channels, beyond Hindi and English, is surging on Youtube, she says.Nguyen also notes the rise of "niche" topics in India, with a growing interest in female-led and farming channels. My Village Show hits a sweet spot by catering to both. In 2019, YouTube awarded the channel a golden plaque for reaching one million subscribers.Sharing satirical stories about rural life, from Diwali celebrations to Wi-Fi problems, My Village Story has put a spotlight on Lambadipally. The team's biggest hit to date is Village lo Drunk and Drive, which has over 30 million views.
Gangavva's influence extends beyond YouTube, and she now has her own Instagram account with over 41,000 followers. Recently, her acting career moved to the big screen, and in 2019 she featured in two Telugu language movies — iSmart Shankar and Mallesham.Gangavva — who had not traveled further than the neighboring village until recently — says she's enjoying her new-found celebrity."I like being in front of the camera, I like acting. It's nice to know that people from all over India are watching what I do," she says, adding that she now takes selfies with fans of the show who visit the village.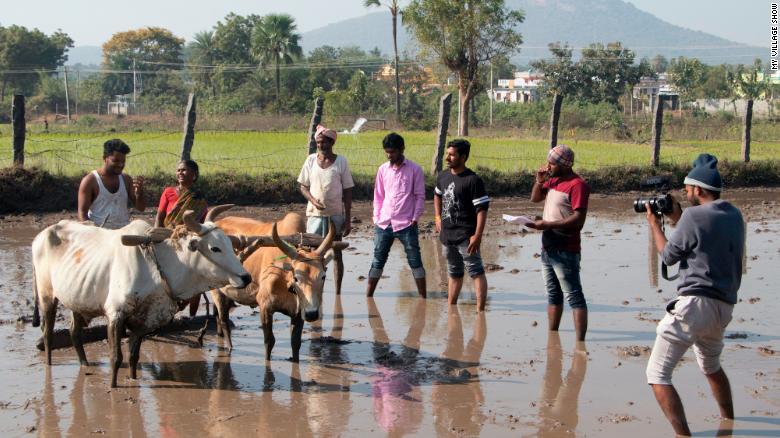 The channel receives money from advertisers and provides Gangavva with a steady income, which has enabled her to repay her debts. She says she hopes to build a new house for herself in the future.She and Sriram share the profits with the village and have set up a small open-access library in the production office."YouTube is changing everyone's life," says Sriram. "If people use it in a good way, everyone can become a star, everyone can solve their real-life problems. The tech is really changing our village people's lives."